Bermondsey Coffee Culture | Illustration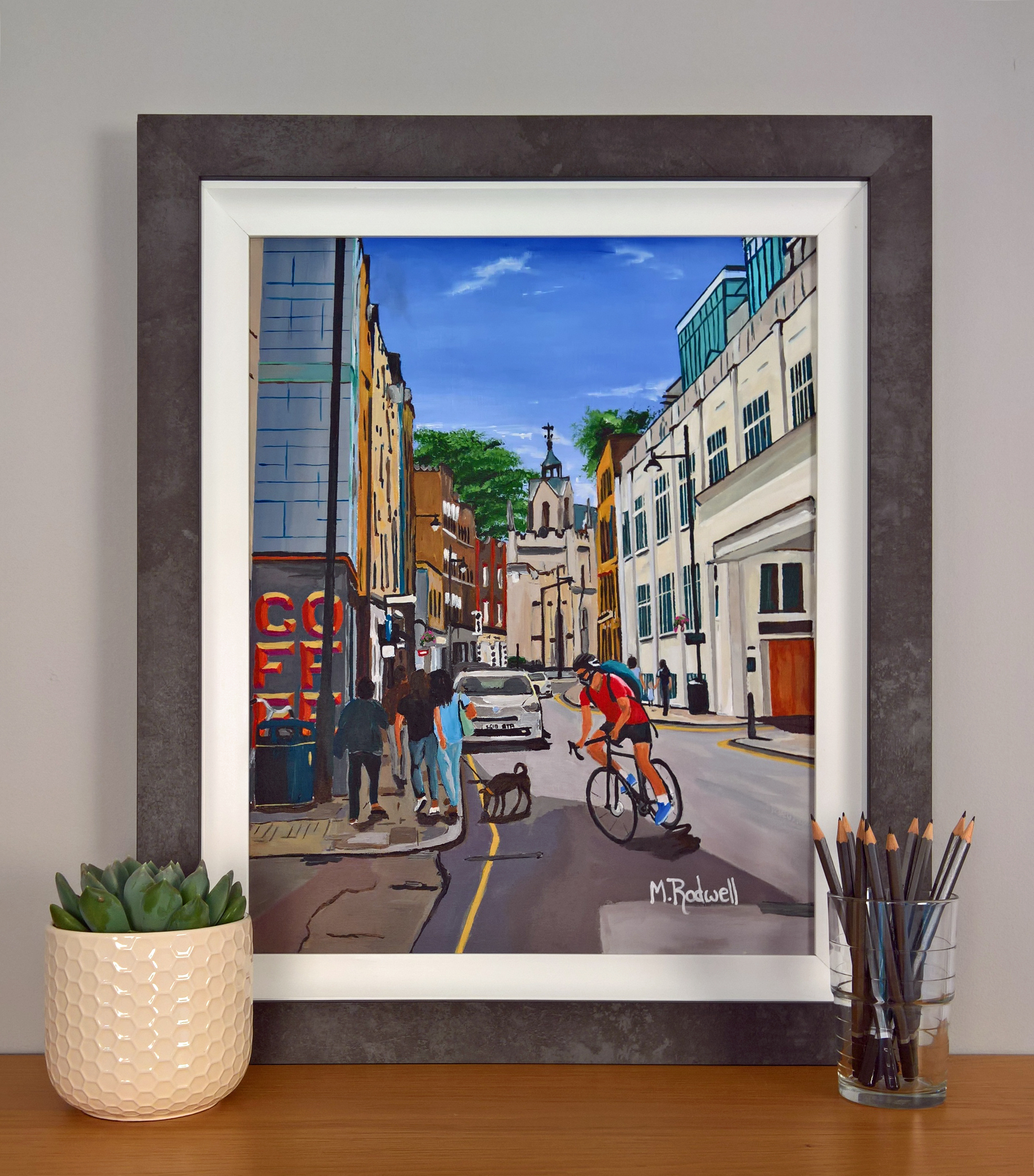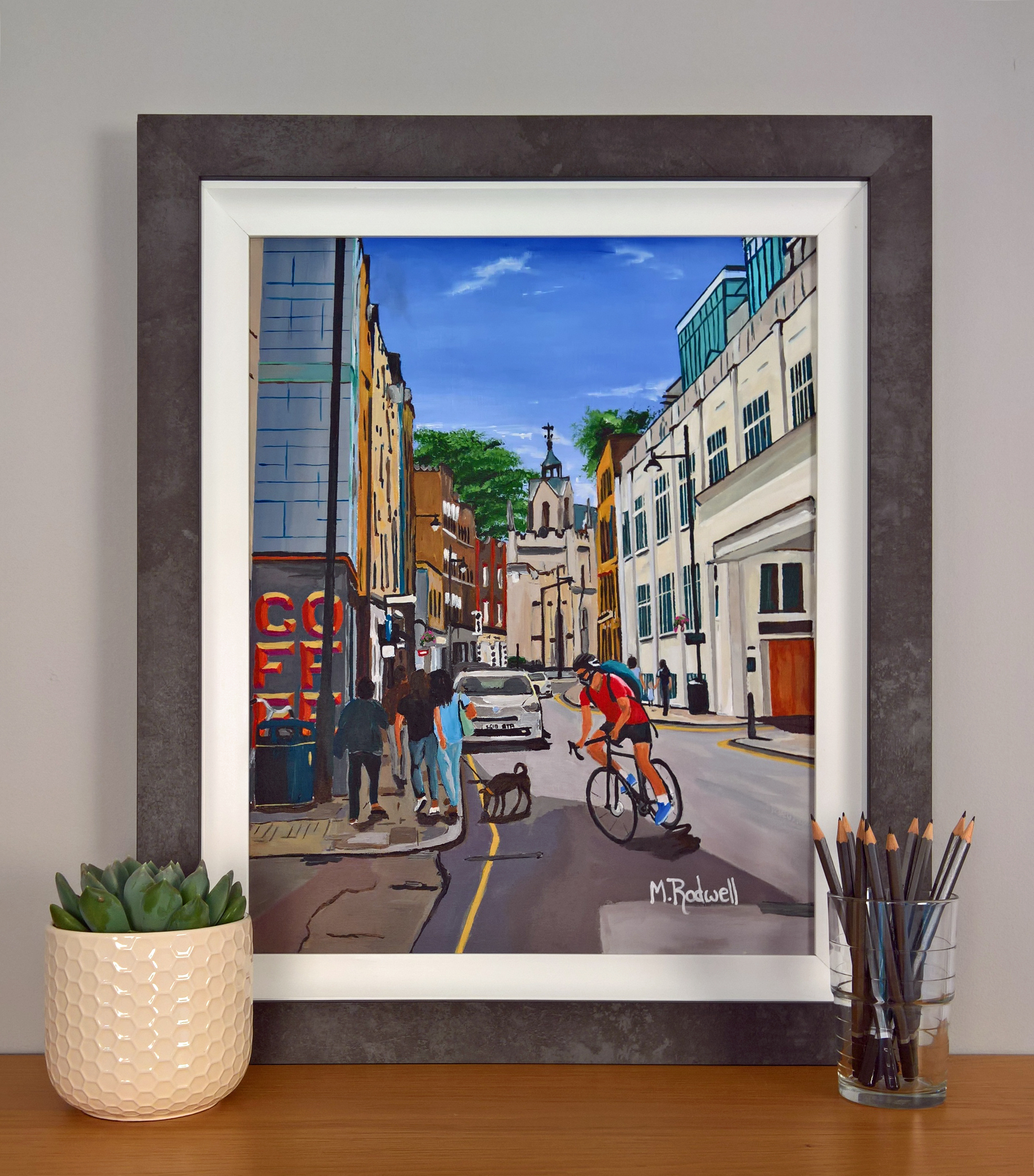 Bermondsey Coffee Culture | Illustration
The artist captures a family making their way down the street, narrowly missing a cyclist who is eagerly delivering a package. In the scene a sign advertising coffee boldly entices the passing trade in as they meander their way around Bermondsey's tourist attractions.
This original painting has been made into limited edition prints which are presently being sold in retail outlets in London.
A 'postal and package' refund will be issued to those who collect the art work in person or who take delivery in a 20 mile radius of SE1 London.
Due to the complexity of the various tax laws outside of the UK, this original painting will only be sold within the United Kingdom. Please contact me privately if you live outside of the UK to discuss this option further.
Framed: 53.5cm x 63.5cm x 3.5
Acyrlic painting on Windsor Newton Artist Canvas Board 508mm x 406mm