Dulwich Village Life | Illustration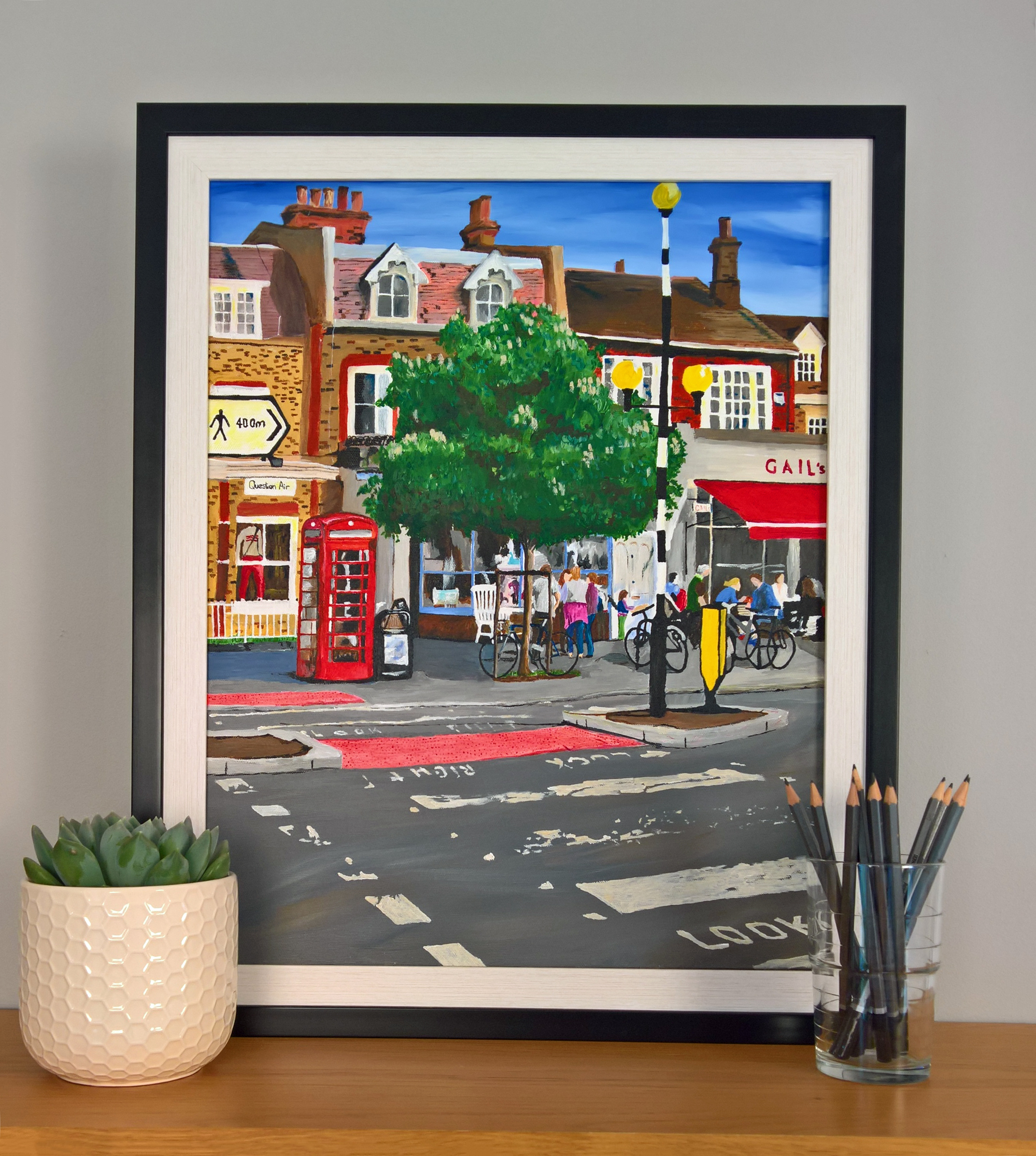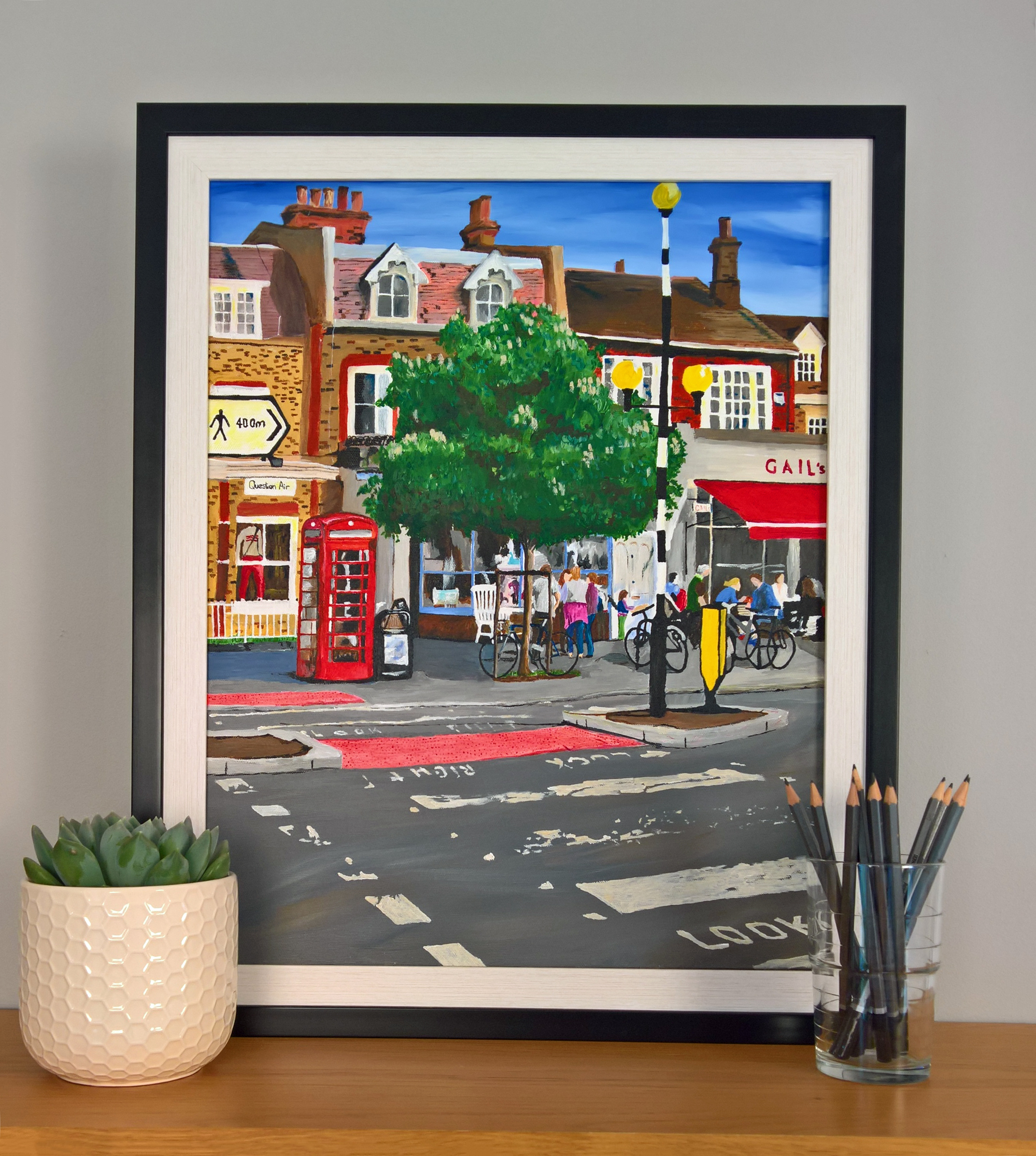 Dulwich Village Life | Illustration
Dulwich | London
Paintings
Dulwich Village clique enjoy the fruits of Gail's Bakery, chatting over hot drinks and the luscious cakes baked throughout the night. The Zebra crossing looks worn and well-used as families frequent the various establishments. In the far distance, a group of people congregate discussing and putting the world to rights. A token red telephone box from bygone eras stands disused -but glories in its past triumphs.
Material / Description:
Painted onto a pre-stretched canvas

The artist has used Windsor & Newton Acrylic paint.

40 cm x 50 cm canvas (15.74" x 319.68")

Contemporarily framed in white & black, befitting of this elegant painting.

48.5 cm x 59cm canvas size framed (18.89" x 23.22"

Painted in England
Packaging paintings:
This framed painting will be taken to a specialist in packing solutions.
www.packsend.co.uk/packing-solutions/specialist-packing/
Delivery to UK:
We take max of 2-4 days to prepare original paintings for delivery.
These framed paintings are sent via Royal Mail first class recorded and insured for its value.
A 'postal and package' refund will be issued to those who collect the art work in person or who take delivery in a 20 mile radius of SE1, London.
Delivery to EU/Non EU Countries:
At present original paintings, will not be sold internationally, but should you wish to negotiate an international sale do contact us.

Should an agreement to ship overseas be made, customers are responsible for any fees, taxes and duties associated with shipping to their respective countries. * See terms page for full details.